Balanced branding for the stylist who keeps her cool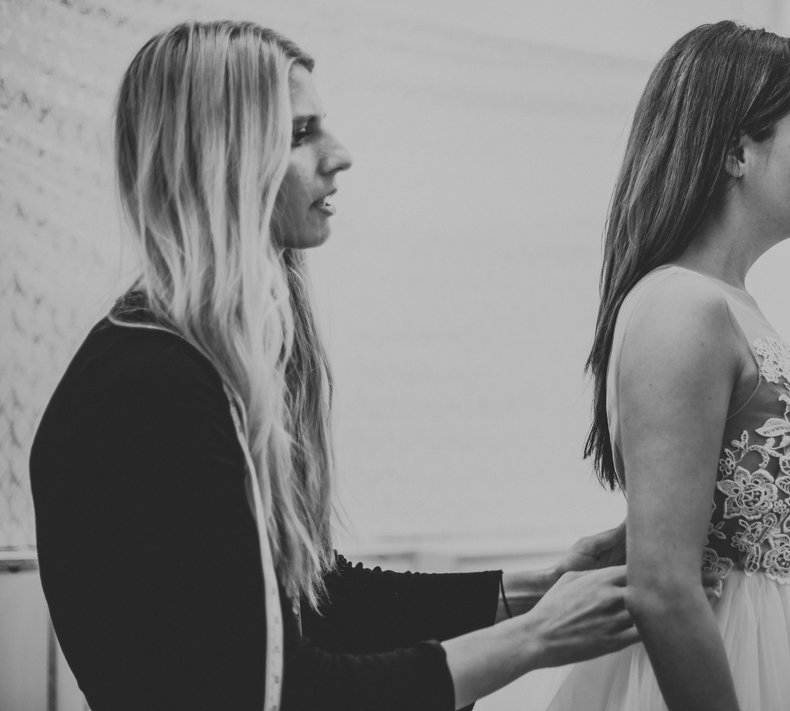 Ariana Anderson is a wedding stylist, best friend to brides, grooms, photographers, and event planners. She brings experience and care to the details of a wedding day, keeping it beautiful and carefree for her clients.

Ariana sought a flexible identity that could grow with her. Her reassuring charm, deft touch, and blend of classic and chic romanticism inspired a sophisticated, personable mark and color scheme.

The mark, business card, and headlines are set in Hypatia Sans Pro, a typeface that is both contemporary and inspired by typography of the 1920s and 30s, oldstyle fonts, and inscriptional lettering. It balances geometric and organic forms for a stately yet humanist look.

Ariana's primary accent color is a rich, warm terracotta, a distinctive and modern tone that speaks to confidence. The muted purple and pale pinks are a softer take on the perennial black and white scheme.