---
Branding for the Atlanta University Center-wide Symphony Orchestra, a program that centers classical music's Black heritage and sustainable future
---
Brand identity
Logo design
Stationery design
Advertising design
The Atlanta University Center-wide Symphony Orchestra (AUCSO) is a central space for music learning, rehearsal, and performance, serving the historically Black educational institutions of the Atlanta University Center Consortium (AUCC).
AUCSO challenges perceptions that classical music is racialized and esoteric. Through educational and public programming, AUCSO traces the lineage of classical music within Black culture and explores musical innovation in orchestra today. It invites students, and the Black community at large, to see themselves as musicians, patrons, and collaborators—as the future of classical.
AUCSO sought a strong brand identity to capture its audience's imagination. Its identity had to unite its variety of programs across the campuses of three institutions, and express its diverse and lively vision for orchestra.

Client: Ezra Haugabrooks, Director, Atlanta University Center-wide Symphony Orchestra, Atlanta, GA

---
---
Designed for tomorrow's orchestra
The logo is a collage of contrasting styles. Like AUCSO, it represents orchestral music as inclusive, versatile, and vital.
The symbol's fine lines are inspired by musical notation and allude to disciplined practice. The brush texture represents humanity and creative energy. The four dots stand for the AUCC and city of Atlanta.
Optically, the logo is a spiral moving backward and inward, forward and outward—just as AUCSO delves into both the introspective history and the expansive future of Black orchestra.
In the type, Orpheus Pro has a classical look, but its connotation is disrupted by Apercu Pro, a contemporary hybrid of archetypal typefaces. The two together create a double-take effect, a reconsideration of assumptions.
By harmonizing opposing elements, the logo as a whole represents AUCSO's interrogation of what orchestra truly is.
---
Conceptualized with community in mind
Research and direct conversations with AUCSO provided critical insight into orchestra as an expression of Black identity and collaboration.
The brand destabilizes the notion that classical means inaccessible or archaic.
It reflects AUCSO's mission to foster appreciation for orchestra by connecting it with historic and contemporary Black music and culture.
As part of a university colloquium, the brand balances rigorous intellectual engagement with a sense of discovery and exuberance. This is represented in every aspect of the identity system.
The typography is visually inspired by conversation: putting the traditional in dialogue with the modern; engaging classical music discourse in contemporary ways; and code-switching, fluidly shifting between social modes and languages.
Colors in the palette are inspired by academia and unexpected magic. It lends itself to schemes that feel sharp, exciting, and even playful. The major design principle is color overload—immersive, bold swathes of color to celebrate music.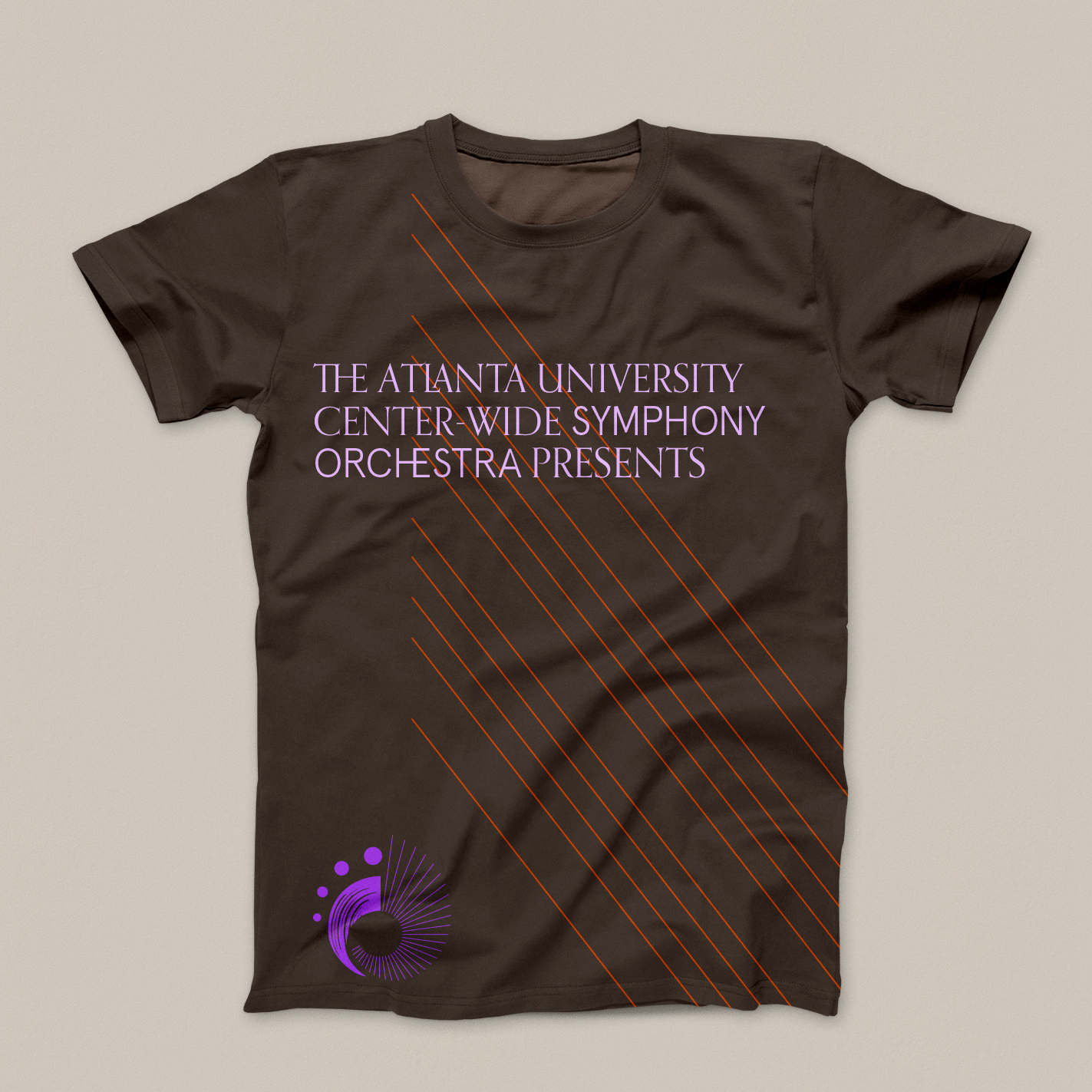 ---
An enduring vision for many different eyes
The brand style guide anticipates collaborative partnerships between AUCSO and creatives. It provides principles that invite individual voices into design projects, while maintaining the integrity of the brand.
AUCSO's website was developed by Profound Pixels based on the guide and the brand's visual elements.