---
Crafting a cosmic identity and publication for Zipporah Camille Thompson at the Zuckerman Museum of Art



Client: Zuckerman Museum of Art, Kennesaw, GA, and T.K. Smith, Curator

Zipporah Camille Thompson: Looming Chaos. Edited and with contributions by T.K. Smith. Contributions by Dr. Maurita N. Poole, rosa mendez, Zipporah Camille Thompson, Diedrick Brackens, and Dr. Teresa Bramlette Reeves. Published by the Zuckerman Museum of Art at Kennesaw State University and Clark Atlanta University Art Museum, 2020. 112 pages, 8 x 12 inches.
Artist Zipporah Camille Thompson engages with chaos through weaving. Environmental deterioration, tumultuous personal histories, and her identity are raw material in her practice. Her work recontextualizes detritus to signify the creative possibility in destruction—rebirth.
For Thompson's exhibition Looming Chaos, the logomark and publication design treat the ancient symbol of the ouroboros as a departure point. Design elements spotlight the universality of catastrophic experience and echo the vibrant and varied materiality of Thompson's work. The publication features artworks, sketches, studio images, and cosmic iconography, as well as essays, the artist in conversation, and poetry, for a holistic look at the artist's practice.
---
---
A primordial identity

The ouroboros, a snake eating its tail, is a symbol for infinite cycles, later adopted in alchemy. The hands in the mark are positioned as if working a loom. The custom sans-serif type and stacked typesetting suggest a loom's warp and weft.
---
---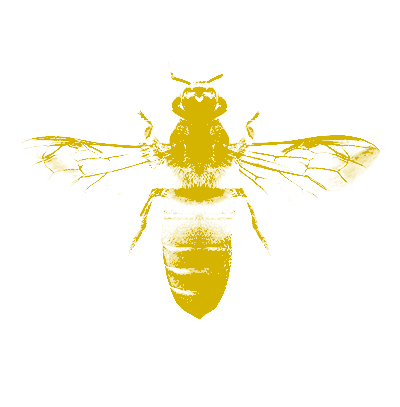 ---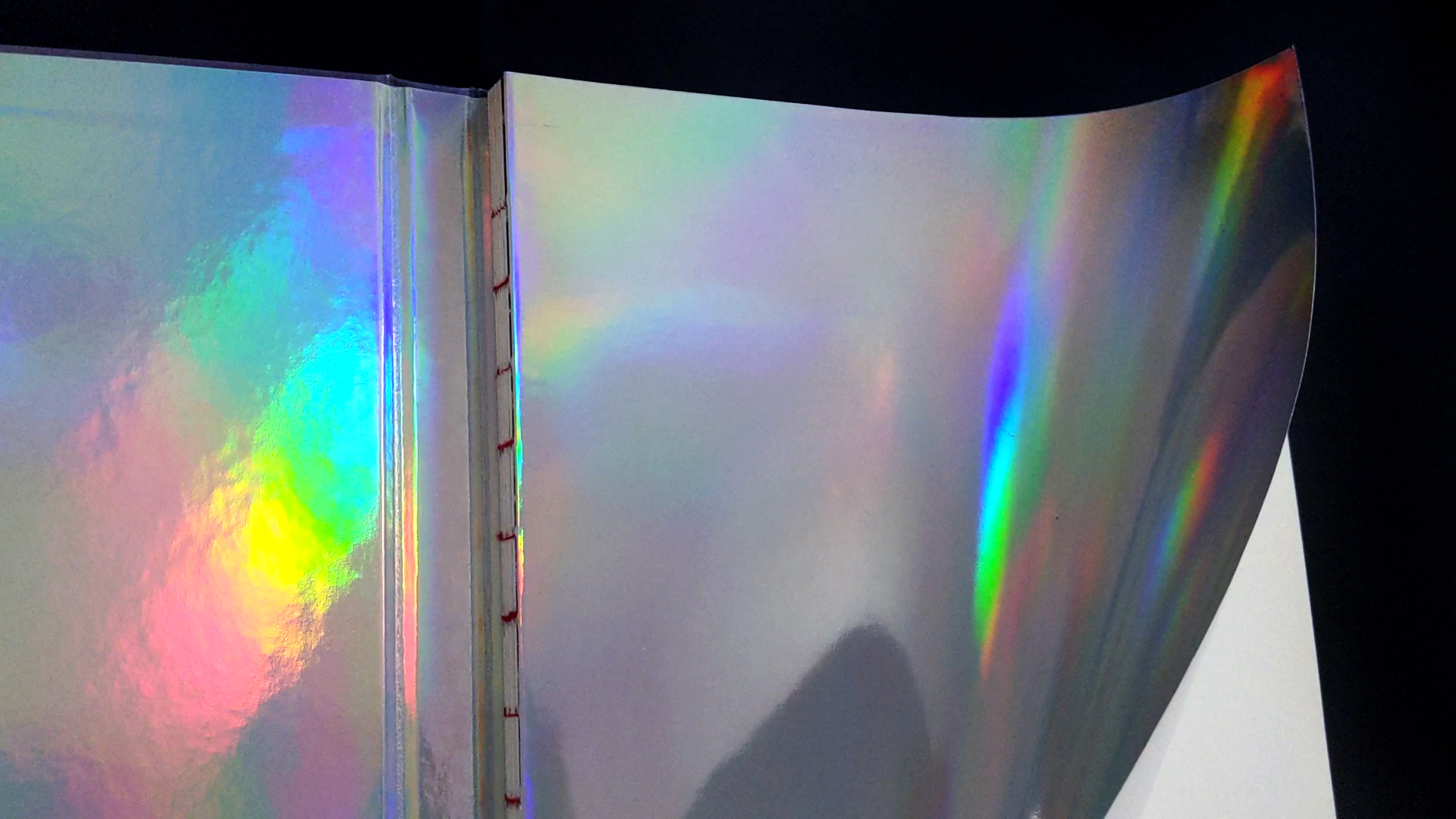 ---
Weaving a practice into a publication


By design,
Looming Chaos
is an extension of Thompson's aesthetic position.
The red Swiss binding points to the book itself as a woven object. The holographic cover and endpapers suggest transmutation, and the overall color scheme echoes the work.
Tipped-in prints of Thompson's sketches are printed in silver foil on black paper. They represent glimmering ideas of works that were in the exhibition but yet to be completed at the time of publication.

I created eco-mystical illustrations for the publication based on lunar cycles, the ourorobos, and tarot suits. Tarot, a way to discover order within disorder, is an important source material for Thompson.
Looming Chaos features an essay by the exhibition's curator, T.K. Smith; a suite of poems by rosa mendez; and a conversation between Thompson and weaver Diedrick Brackens, among other texts. Each is laid out in a distinct, but unified, way.
---